<!—OurNifty.com Below Title—>
Aarvee Denims & Exports (AARVEEDEN) stock is in a downtrend from the its peak level of 94 to its lower level 49. When we look at the chart we see that the stock has taken the support at 50% Fibonacci retracement level i.e at 49 level so from current levels we see limited downside, while upside projection target can be 69 and then 85 levels. Placing stops few points below the recent low at 46. Once the upward momentum resumes we will see now high coming in place for this stock.
The technical indicators are showing the bearish pattern, so the investor must wait for the confirmation before entering into the trade, otherwise this stock can thought of a trap.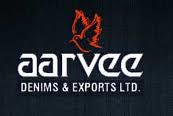 <!—OurNifty.com Below Post—>