<!—OurNifty.com Below Title—>
This company mainly produce the plastic related goods. It was listed on NSE on 6 October 2008, When we look at the technical's of this stock we see that it has given a positive breakout on the 27 May 2011, when the stock was up more than 5%. Also closing above its important moving averages like 200 SMA, 50 SMA and 20 SMA. The technical indicators are also showing the continuation of its bullish trend in near term.
So we will advice traders to accumulate this stock above the 43 levels for the medium term target of 74 and 81. Investors must place their stop loss just below 40 levels. So this trade will be a very good bet to place as we have very limited downside and a very good upside.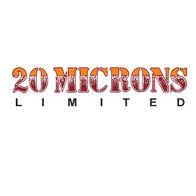 <!—OurNifty.com Below Post—>