<!—OurNifty.com Below Title—>
This stock seems to consolidates for some time, finally a breakout long trade can be entered above the 58 level only for immediate target of 72 and 84, also one must place the stop loss order below 53 level. This company is one of the oldest company listed back in 8 February 1995. Also Aarti Industries Limited has been a profit generating company for more than last 5 years.
Fundamentals are also very strong, giving us a buy recommendation only above the 58 levels. Also suggesting investors to accumulate this stock from current levels in small quantity, as this company may prove to be a multibagger stock in the next 3 to 5 years time. Our recommendation BUY, On weekly charts we see consolidation in this stock.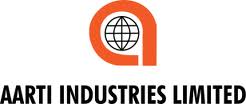 <!—OurNifty.com Below Post—>