<!—OurNifty.com Below Title—>
Reliance Communications Ltd, is a leading telecom company in India, having a huge subscriber base and network in over 15000 villages and towns. It has more than 10 million (1 crore) subscribers, However this is second largest telecom company in India. When we speak about technical analysis, we are seeing that markets are very bearish and we will advice traders to take short positions only, but RCOM is one of those long term bet that will become a jackpot to investors in longer term. Taking a look at the technical charts we see there is strong resistance at 133 level and the stock is going to see much more downside if it closes below it. So we will advice traders to go short in RCOM futures below 130 level for short term targets as 95 and then 75 zones, we will also place the stop loss above 137 level for these positions. Technical indicators are predicting bearish momentum ahead in this stock. For long term investors, we recommend to buy this stock near 60 to 70 levels and hold it at least 3 years, we will definitely see this stock above 333 level then.

RCOM Fundamentals:
Fundamentals of this entire sector is not attractive, but after the launch of 3G services we may see some boost in earnings, hence improving fundamentals. At some point of time this stock was trading at 844 and now it is trading at throw away price, If I had 100k bucks I would have definitely invested in RCOM stock at current levels.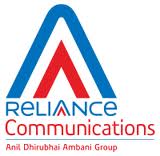 <!—OurNifty.com Below Post—>