<!—OurNifty.com Below Title—>
Markets inched lower in past two trading sessions, this created a consolidation or range bound markets as broader indices are trading between 20 DMA and 50 DMA. We expect Nifty to take a strong support from 5916 levels (50 DMA level), and take a V-shaped recovery from 5916 levels. So, unless we touch the 5916 levels we don't see any trigger for the bounce back. I would recommend to enter long in Nifty near 5920 to 5935 levels for target 6172. Please don't trade long unless we are near strong support level of 5916.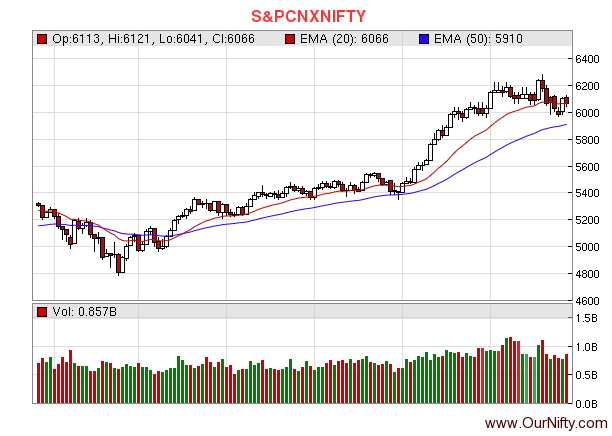 On daily chart we are slightly bearish, but once we reach support of 5916 we do expect a strong technical bounce back to 6167 levels.
<!—OurNifty.com Below Post—>