I have shared a couple of free databases for Amibroker on NSE EOD database and NSE F&O data. In past, I was unable to share the utility that can help us to update EOD data daily.
I am sharing the free utility for downloading the EOD data from NSE servers. GetBhavCopy is a freeware application for downloading EOD data. You can download data for NSE cash, BSE cash, and NSE F&O on daily basis.
I am currently using Amibroker for practicing technical analysis. By features one of the most popular software for analysis and trading. I see it is a little costly, but it is value for money.
Spider is one of the most advance software for scanning needs. Owning spider software is a costly affair with more than Rs.50k
Here is the most detailed step by step guide.
Setting up GetBhavcopy Application:
Download the getbhavcopy application.
Open the Getbhavcopy application and click on the option.
Under the General tab select Ignore weekend and click next.
In equity NSE check download NSE data.
Under the download directory give the path where EOD download files will be stored.
Check download open interest.
Check index volume and click next.
Just ignore equity BSE (I love NSE due to huge volumes and liquidity).
Under Futures NSE check Download Futures data.
Give a path where data will be stored. Click on the save button to save the settings.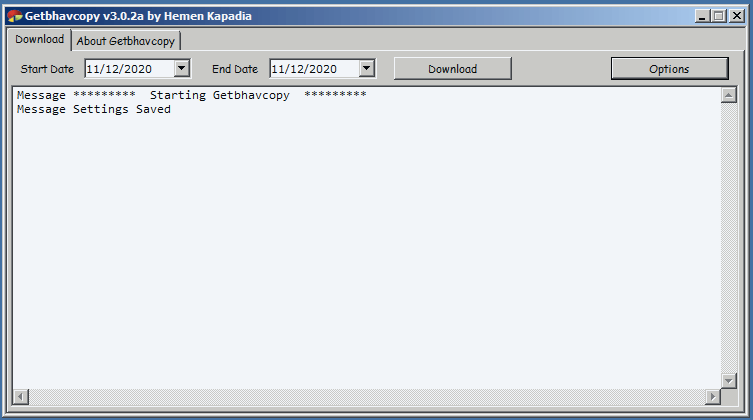 Download NSE EOD data using GetBhavcopy:
Open GetBhavcopy application.
Select the Start Date and End Date for which you need to download EOD data.
Just click on the download button.
GetBhavcopy will download data and store it path which you have set during setup of GetBhavcopy application.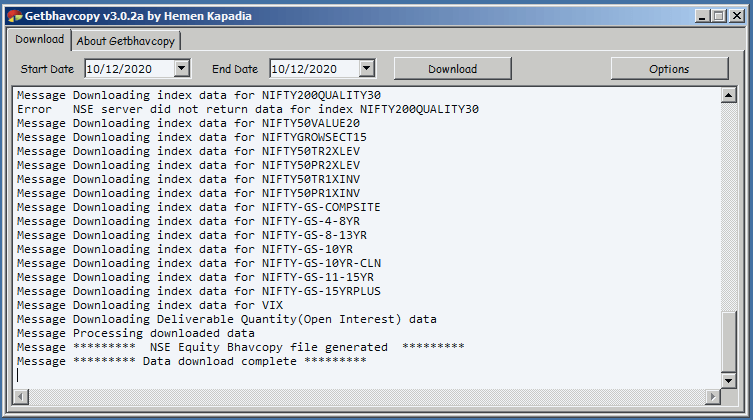 Step by Step Guide to add EOD data to Amibroker (Update Database):
Copy files of format folder into the C:\Program Files\AmiBroker\Formats\
Start Amibroker software and open the database to which you want to add (update) data.
Go to File menu > Import ASCII.
Select Getbhavcopy in Files of type.
Choose the file which you wish to import. (File that was downloaded via GetBhavcopy).
Click on Open. Data will be automatically added to the database.
Once the import is done, make sure you click Save All.
If you face difficulties in this procedure, please do comment below.
Are you looking to learn options trading, you should check Advanced Options Trading Strategies. If you are a beginner in trading then start with Technical Analysis Course.
I am partnered with Upstox for delivering Demat account services. Upstox is India's leading discount stock broker, having more than 1 million happy traders.