Short term stock for trading is TTKPRESTIG and the stock is expected to bounce after touching its technical support level which is near 100 EMA (2570 level) as seen in the chart below. We are using slow stochastic indicator to time our entries and as the trend is up we will be looking for only buying opportunity as long as the stock is trading above the 2550 level on closing basis. As the stock is trading firmly above the its support level so we expect more buying coming in this stock near 2736 level for short term targets as 3111 and then 3178 levels. It is also advisable to place the stop loss just below the 2530 level only on the closing basis. Stochastic has confirmed the entries in this stock and hence all our orders are valid for short term trading view. Even the strong volumes suggest us to take long entries on this stock for the short term basis. Even the investors can start buying from the current levels.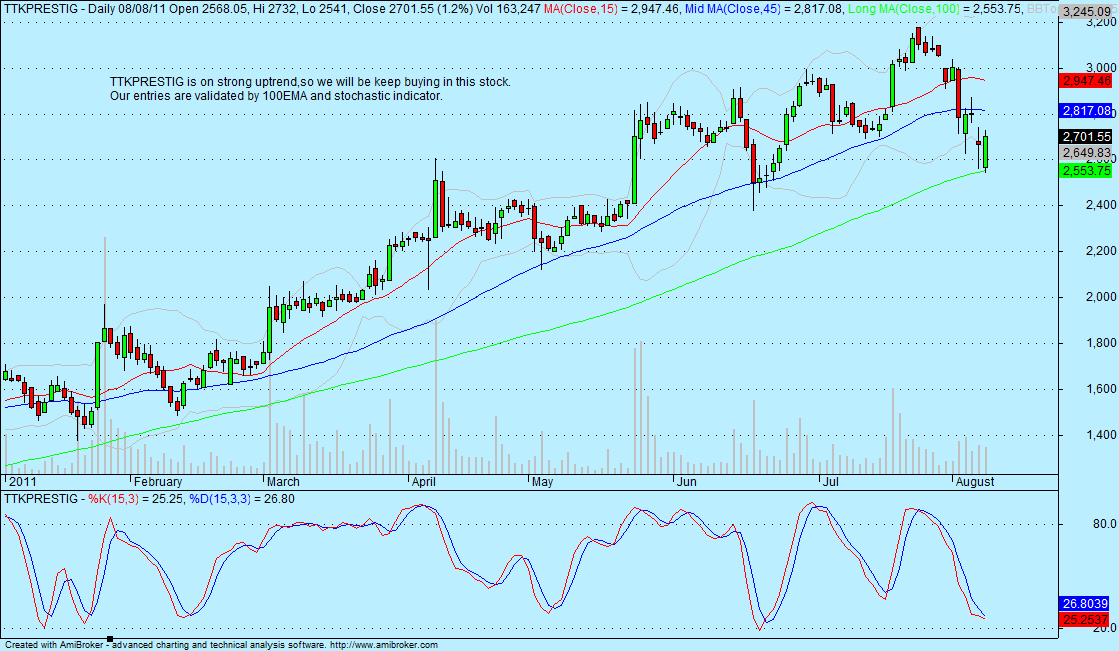 Trading view for TTKPRESTIG:
Buy TTKPRESTIG near 2706 for short term (1 to 2 months) targets as 3111 and then 3179 levels. its is also advised to place the protective stop loss near 2540 level. Again a good bet as risk reward ratio is more than 1:2.