Our Analysis in Gold: LONG positions above 1322 with 1365 & 1375 as next targets.
Alternative scenario: The downside penetration of 1322 will call for a slide towards 1305 & 1295.
Comment: The price is supported by a rising trend line, the RSI is bullish and calls for further advance. US and China trade war is most likely to increase the demand for the gold and silver both. We are expecting the up trend to continue in both precious metals.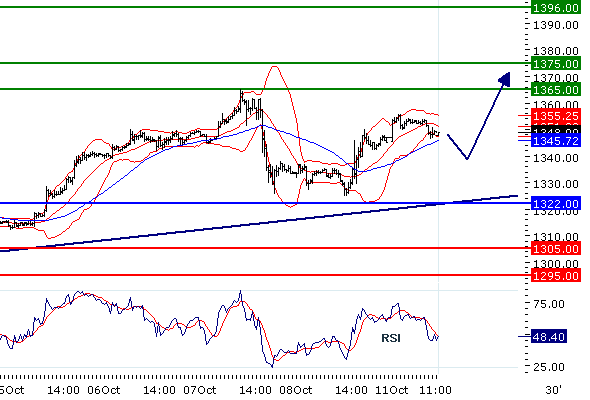 Trend: Short Term Bullish; Medium Term Bullish
Pivot: 1322.00
Key levels Comment:
1396* Fibonacci projection
1375* Fibonacci projection
1365** Intraday resistance
1345 Last traded price
1322** Intraday pivot point
1305** Intraday support
1295* Intraday support