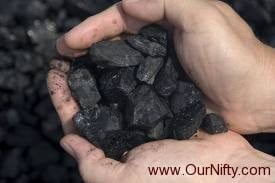 It is the largest of all IPOs we had this year. This year has been quite lively, and at least the last few months. The primary market has markets surged to new 25 weeks high. But it has all been building up to the big one which opens next week on October 18(Monday). That's Coal India. The government yesterday fixed the price band for its IPO at Rs.225-245. Subscription to this Rs. 15,000 crore IPO closes on October 21(Thursday).
Coal India is the world's largest coal company. It is not often that India brings out an IPO into the market which is the world's largest in anything. The fact remains that Coal India is the world's largest coal producing company. It is also one of India's largest public sector enterprises. It will go on to create a company with a market cap of probably in excess of Rs 1.5 lakh crore. So a good opportunity to subscribe to this IPO.
It is also a unique opportunity perhaps for retail investors who have been shying away from these secondary markets and who have missed out on this rally. Coal India will be a make or break in deciding whether a lot of retail investors get back into the market through that vehicle or still opt to sit out.
OUR OUTLOOK: THE COMPANY SEEMS TO BE FUNDAMENTALLY VALUED AT Rs.245 (HIGHER PRICE BAND), SO WE STRONGLY RECOMMEND SUBSCRIBE THIS IPO.