<!—OurNifty.com Below Title—>
ICICI Bank Ltd is India's largest private sector bank, operating a huge networks of its branches and ATMs across the country and abroad. Looking at the daily stock chart, we see price action is suggesting consolidation and we are waiting for a confirmed breakout. So our initial strategy would be to enter the buy trade on the positive breakout, we will place our buy entry orders above 1090 level for 3 to 6 months targets as 1180 and 1270. It is also advisable for investors to enter this trade with a strict stop loss to protect the portfolio, stop loss order should be placed below 1150 level. At current level we are bearish but still we wont trade short in ICICIBANK future as we believe its extremely bullish stock for the long term and we don't want traders to get trapped by the short positions. So trading in the direction of daily trend we will be looking for only buying opportunity and time our entry using slow stochastic indicator.
Speaking about fundamentals of ICICIBANK we see, strong growth to continue in its banking operations and this is the reason that contradicts us to trade any short positions in ICICIBANK.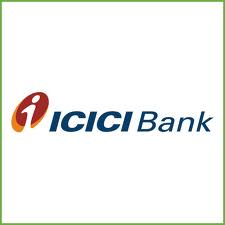 <!—OurNifty.com Below Post—>