Nifty and Sensex has outperformed all the global markets. India has been the fastest growing economies amongst large economies. Thanks to the strong government led our PM, Narendra Modi.
Strong decisions taken by the central government has shifted the economy to the next gear. Files are getting cleared in no time, environmental clearances take 15 days or so. This has help economy come on the fast track.
Large-cap stocks:
Large-cap stocks have been the frontrunner in this rally. We have
reliance industries
outperforming in nifty, followed by the banking stocks like
ICICI bank
and state bank of India. However, the small cap and mid caps were the jewels. Most of them became many times
multi-bagger
.
Power Sector:
The power sector has seen most of the reforms, as the
power distribution companies
were sitting on huge debt. Cash flows were bad for decades. But they are improving now. Many such companies have managed to come to breakeven, which is really good sign of management and governance.
Infrastructure Sector:
The infrastructure sector is seeing exponential growth for last few years. With government spending almost $500 billion in next 5  years. A major proportion of this is in adding new highways. Infra companies can be the biggest beneficiaries.
Construction Sector:
Construction space can take off for a new flight, thanks to the affordable housing scheme and housing for all schemes. We see DLF,
Godrej Properties
, brigade, Puravankar can move much much higher from here. My personal fav is Godrej properties.
Manufacturing sector:
Manufacturing to get the boost due to GST, we see the cost of manufacturers coming down and so the cost benefits will be passed to the end consumers. Due to lower cost, we are expecting a rise in the demand. Automobile companies can lower the prices for 4-wheeler vehicles. Transport is likely to see a boost, due to more fleets.
Software and IT:
IT services/outsourcing companies will see some hard time. Which may last for at least 18 months from now. In the meantime, IT companies are still looking valuable as many are planning for share buyback programs using employee
stock option
(ESO).
Looking at the technical factors:
Nifty is trending up beautifully, look at the trend on the daily chart. Higher tops and higher bottoms are created. Suggesting nifty to continue its upward streak.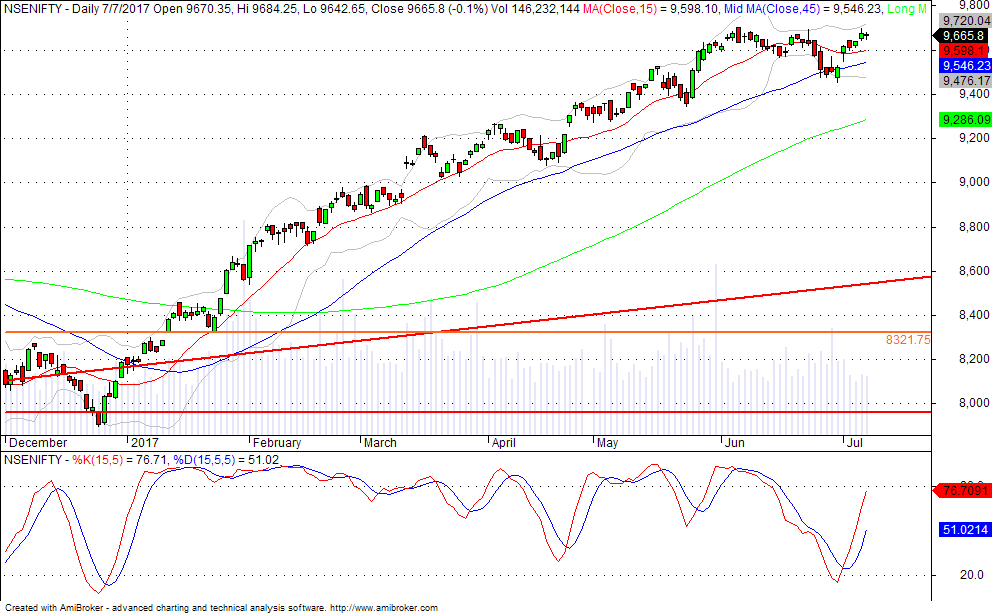 Similarly, for banknifty, we see series of higher tops and higher bottoms on the daily and
weekly chart
. So we are of the view that this uptrend will be supporting the markets in the medium to longer term.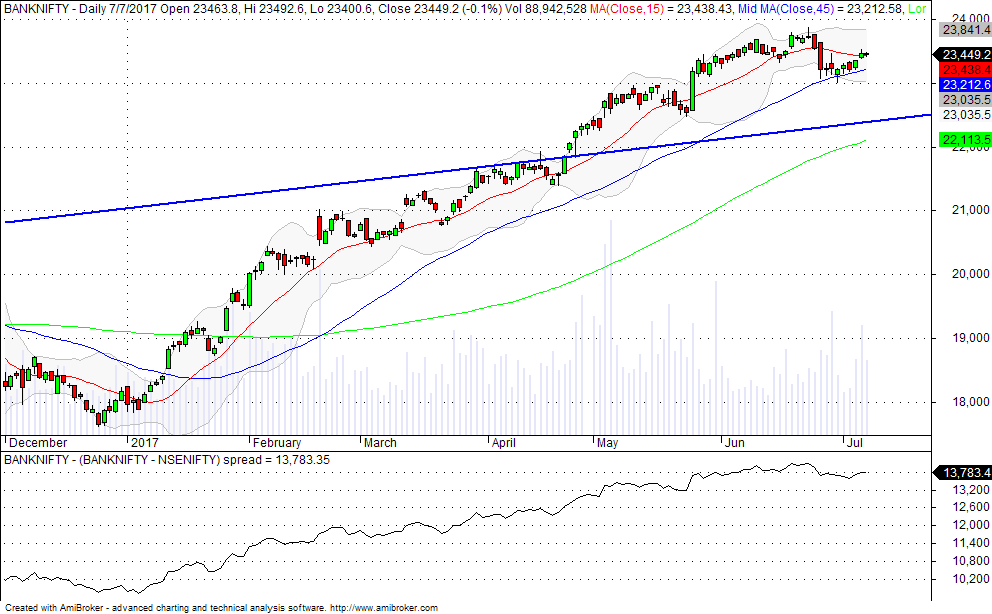 Looking at all these factors we are seeing Nifty to hit 15000 level in 2 years from now. Investors can stick to quality stocks suggested above and traders can maximize profits by
leveraging their positions
on F&O segment.