What is Max Pain level?
Max pain level is an option strike price at which index expires on the expiry day. Causing maximum loss to the option buyer and minimum loss to the option seller.
Now one thing to note here is, option sellers (option writer) are much smarter than buyers. Selling option requires huge capital to play. So only those guys with deep pockets play in the option writing game. Retail traders are usually one who buys the options, most of the time the naked options.
On the expiry day, the nifty or the bank nifty will usually move towards the max pain level. Causing the buyers maximum loss and seller minimum loss. We believe, the big guys manipulate (I didn't say that) the index in such a way that index expires very close to max pain level.
How to trade using max pain?
After learning about max pain level, we are good to start trading option using max pain level. If the markets are above the max pain level and max pain is not at all moving. Then chances are market will see some selling pressure. So we can look for selling call options as we are expecting the market to cool off.
If the index is trading below the max pain and 2 pm has already passed. Then we can expect the market to see some buying or short covering. What we can do is to look for selling put options having the highest open interest. Selling a put option is always risky as fear spreads faster than the greed. You need to look for protection, buy a put option one strike lower.
Steps by step expiry trading in detail:
Check the Max pain level. We are providing the live max pain levels for nifty and bank nifty options analysis.
Find the highest open interest call and put option strikes.
If the max pain is between high open interest call and put option strike price, then sell the strangle.
Keep adjusting the position and make sure none of the strike price become in the money.
Do not enter the position after 3 pm on the day of expiry.
In expiry trade, we are expecting out of money options to expire worthlessly and become zero. So we don't have to square off once we have sold the option.
Check the max pain level: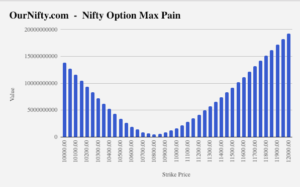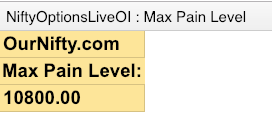 Check today's expiry level for Nifty: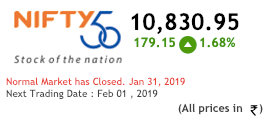 If you are new to trading you can learn technical analysis and then options trading course. First, you need to save brokerage by opening a trading account with Upstox.