Nifty is most likely to go higher from the current levels. After the corporate tax cut. We are seeing huge buying in markets.
We are expecting nifty has 1-2% upside room still left. But buying a future can be risky. So we are looking for options strategy with defined risk.
In nifty one can deploy bull call spread, by buying ATM call option and selling higher strike call. This will bring the breakeven slightly lower and improve the risk-reward ratio.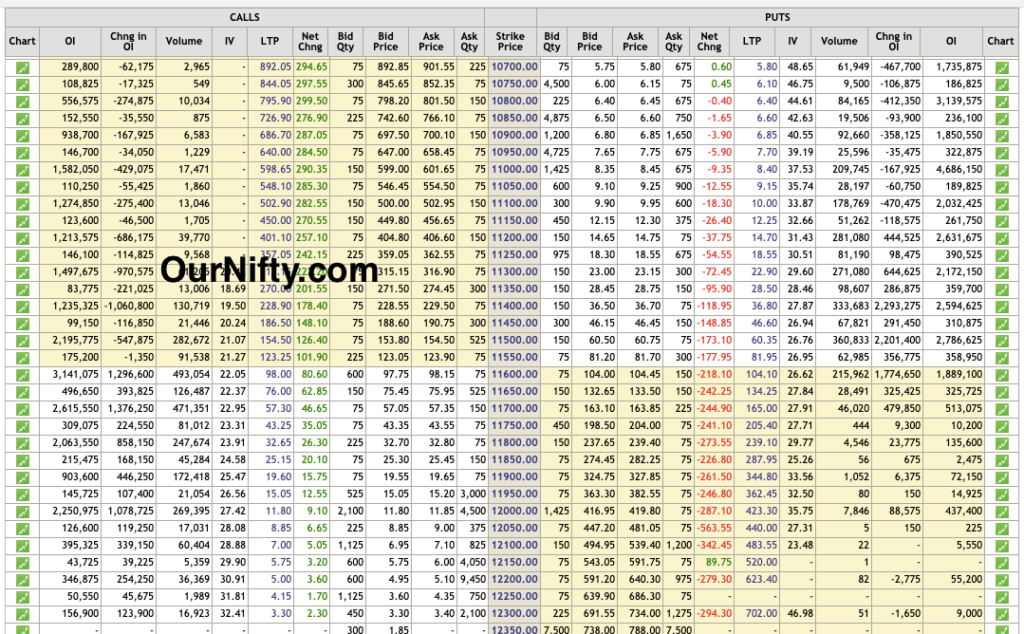 In the above option chain, we are seeing huge call writing. Suggesting good buying interest in nifty. Whereas in put options we are seeing unwinding.
The direction of the trend is clearly up. So every decline should be treated as an opportunity to buy.
Nifty options trading Strategy:
Buy nifty 11600 call at 97 and simultaneously sell nifty 11700 call at 57. Total debit in this strategy is 40 points. So our max loss is only 40 points. But if nifty trades above 11700 then we will gain 60 points profit.
But we will not wait for 40 points of loss, if the total premium goes below 20 points we will book loss and exit. In the case of profit, if we are getting around 40 points then we will book full profit.
Nifty options spread payoff chart: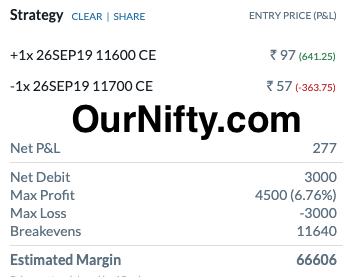 Risk reward is comfortable to take this trade. Risk is only 3000 and reward is 4500, which looks attractive. The spreads are not much affected by the big moves. Their payoff is always fixed. So in this wild market movements, one should deploy nifty option spread.
Check the breakeven analysis graph: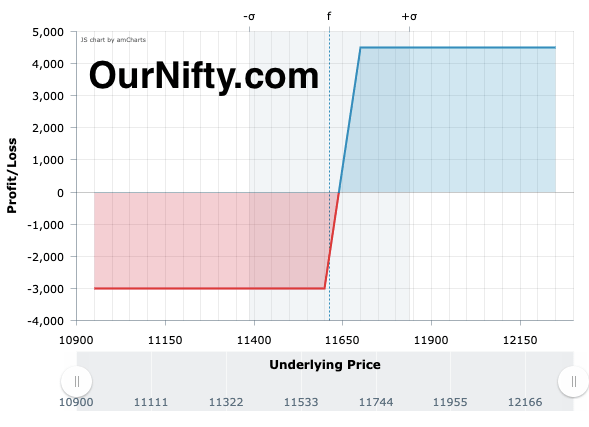 If you are interested in learning options trading, we have a complete basic to advanced options trading course. Call 9970777789 for more details.